Gym enthusiasts are frequently bombarded with diet products and gym supplements for weight loss and bodybuilding. All these supplements and diet products often claim to be effective in procuring quick and easy weight loss. Yet a huge populace of the world is still struggling to lose weight every day. Had losing weight been as easy as popping in some supplements or pills, the world would have been a healthier place.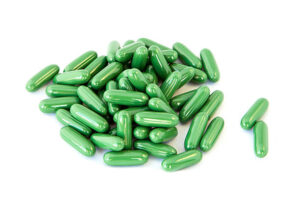 Fat burners are pretty controversial in the supplements market for the same reason. They claim to proliferate the metabolism of your body which would further result in easy fat loss. Oftentimes, these can cause harm to your body, let alone help you in weight loss.
A legitimate reason to believe this is that these are often not regulated by the food regulatory authorities and hence, trusting these fat burners blindly could be harmful.
Let us dive into the detailed discussion of the fat burners being effective or just a promotional glitch for making money.
There are several types of fat burners available in the market. But before that, let us understand how they work, or at least, how the manufacturer companies claim that they work.
What are fat burners and how do they work?
Any dietary supplement or related item that claims to burn extra fat from your body is referred to as a fat burner. One can get hands-on several types of fat burner supplements in different forms.
The markets of supplements and fitness are filled with these supplements ranging from belly fat burner, night time fat burner to skald fat burner, you can find hundreds of products by different companies.
Although there are varieties of fat burner supplements available in the market, you might also come across some of the natural fat burners such as caffeine and yohimbine. We would discuss these fat burners, both natural and artificial the next.
There is no scientific proof that fat-burning medications or supplements work. However, they usually contain substances that are safe in tiny dosages when taken alone. Some have even been shown to aid fat burning when ingested organically.
However, it's hard to say how much of the supplement is utilized. Even though the bottle specifies a quantity on the label, the amount might be inaccurate. It's difficult to tell how the manufacturer calculated the final cost.
On sometimes, manufacturers fail to list all of the components on the label and authorities aren't obligated to properly investigate these supplements until there are complaints or medical risks associated with their use.
You must have come across this term on a daily basis. Most commonly found in coffee, caffeine is a good substance to consider as a natural fat burner. Caffeine boosts the metabolism of your body which further facilitates weight loss.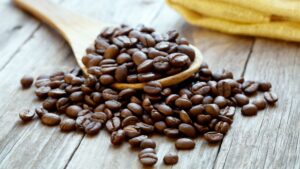 To ensure that you do not end up consuming a high dose of caffeine as it might harm your body, monitor your intake of caffeine regularly. Also, just so that you do not get the wrong indications and information, do remember that this property of caffeine is more effectively observed in lean people than in slim people.
Hence, if you think caffeine can be your go-to fat burner alone for getting that desired shape, you might be wrong.
The next candidate in the category of natural fat burners is the very famous gree tea. Who doesn't know about the greatness of green tea in terms of health? We all know that green tea is a great substance for getting in the right shape. What you might have missed is the working area of green tea.
Green tea basically has an antioxidant named catechin. Researches have shown that catechin, along with a little amount of caffeine present in green tea is effective in weight loss as a measure of fat-burning mechanism. One can find green tea fat burner pills in the market for convenient consumption.
How come we're talking of fitness and we didn't imply on taking a good night's sleep? There are mountains of evidence apparently proving that not having a good sleep pattern or not taking enough sleep on a daily basis is obnoxiously unhealthy and can lead to multiple health issues including a gain of weight.
Now, just like your skincare routines, you might as well want to follow a regime that would lead to weight loss effectively via fat burn.
This is possible through the night time fat burner supplements available in the market. You might come access many candidates from different companies and manufacturers including the GNC fat burner and You Theory fat burner. Some of the obvious yet intriguing benefits of nighttime fat burners are:
Encourage the use of deep-cycle sleep.
Suppress your appetite at night.
Encourage the production of growth hormones.
Reduce cortisol levels (which would cause fat storage)
Boost your metabolism at night
Another potentially effective candidate on the list is the SKALD fat burner which has won the trust of many fitness enthusiasts and has gained positive reviews over time. It, like the majority of supplements in this category, comprises a variety of different substances, such as plant extracts, each of which has the potential to provide a benefit.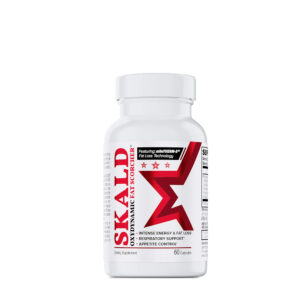 It's commonly believed that sticking to a (reasonable and well-managed) diet and exercise routine in which you burn slightly more calories than you consume is the most effective approach to lose weight. To put it another way, it's about maintaining a small calorie deficit over time.
Oxyshred thermogenic fat burner:
Give it up for the next, very popular candidate in the row. OxyShred is a cutting-edge thermogenic fat burner that activates your body's fat receptor cells and raises your metabolism to encourage fat burning while also reducing your hunger, restricting calorie absorption, increasing immunity, and giving you a natural boost of energy.
The sophisticated process of effective subcutaneous fat cell breakdown known as "Hyper-Lipolysis" is based on scientific ratios and quantities of the main elements.
See More:
Black Salt Or White Salt: Which one is best health Partner