Though relatively quite a newer term and not much used, skinny fat simply refers to the higher percentage of body fat in a person wearing the muscle mass is relatively lower. Let us try to understand better what is skinny fat and how things work to get rid of it.
What is Skinny Fat?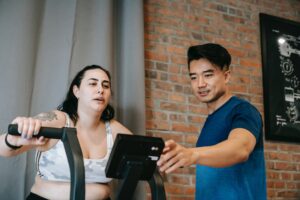 It is a term that refers to the low muscle mass and high body fat percentage combination in a person. People falling under this category might look fit on the outside, but they are not. They are quite at risk of developing ailments like:
high cholesterol
high blood pressure
insulin resistance, etc.
The Body Mass Index of such people falls under the Normal category. This is the reason it is quite difficult it identifies skinny fat people from healthy ones.  Having a low weight and a skinny body rather with a low muscle mass and surplus fat on your body does not make you fit. It rather puts you at the risk of developing various diseases. A skinny fat guy might look just alright on the outside, but the reality of his weight and fat tells a different story.
The concept of skinny fat introduces the world to very considerable aspects of health and body weight. It is, the BMI, which is calculated solely based on weight and height, does not necessarily infer that a person is healthy or not. A person with the perfect BMI might be unhealthy when it comes to body fat and muscle mass. On the other hand, a person falling into the category of overweight according to the BMI might be way healthier than a normal category one.
Here are some characteristics:
The person with a normal or even lower BMI (Normal BMI range is 18.5- 25, lower than 18.5 is underweight and more than 25 is overweight.) Might fall into the category of the ill, or unhealthy individual upon further detailed evaluation by a physician.
A person might have high cholesterol, high blood sugar, high triglycerides, high body fat percentage, or inflammation.
These can be seen on an individual with a normal BMI. So, weight and height do not really play a role in asserting whether you're healthy or not.
Potential Causes of Skinny Fat:
Since the term is very subjective, we cannot really infer something being a certain cause for the person to become skinny fat. But, here we have lost of potential causes of making someone fall under the skinny fat category. Read them on:
You become what you eat! Rightly said. Keeping a check on your dietary habits is very essential. A person who has a normal weight and height, that is BMI, looks fit and skinny or thin, is not necessarily healthy from the inside. The person might be lacking the most important nutrients in his diet, thereby reducing his muscle mass and strength. Refined sugar, refined oil, packed food, processed food consumption, etc. All these factors play a major role in sickly health.
It is often observed that people in their late adulthood or old age are more inclined towards getting into this category. Over time, muscle mass tends to curtail. This is called Sarcopenia. On top of that, if someone doesn't pay fed to his diet, might as well develop high body fat. At an old age, it is often very difficult to maintain a good muscle mass and reduce fat.
An imbalance in the release of hormones, that are responsible for several processes in our body, might as well contribute to this condition. For skinny fat women, the hormonal change after menopause might be one of the leading causes of the condition.   
How to get rid of Skinny fat?
Now, since you know what is skinny fat category is and what are the most probable causes of someone developing this condition. The next question is likely, – how do I get rid of it if I have recognized the issue? Well, worry not. We are here to answer that.
We can substantiate this very thing a million times over, and it yet won't be enough. A balanced diet is a foremost requirement in major health-related issues. So it is, here too. Getting a balanced diet with all the necessary nutrients is extremely important. To avoid getting into the mockery field of skinny fat, this is the best and the least that you can do. Here are 4 major food groups that you should stick to protein, carbohydrates, good fat, and non-starchy vegetables.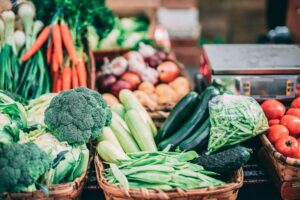 Being called the muscle-building nutrient, protein is the most important nutrient of all that you shall include in your daily diet. Take your dose of eggs, protein-rich pulses, or vegetables right, every day. Your body requires a good amount of equal grams as your body weight of protein each day. Do not let this requirement go ignored.
Exercising is another very important factor for getting rid of skinny fat. There are several people there making a skinny fat transformation by taking good care of their diet and exercise. A hardcore workout is not always necessary but, consistent and regular workout is what is crucial.
Chill out, relax a little bit. Give yourself some time. Do not stress out on little things. Spend the 'me time'. If you feel the stress and anxiety persists, get professional help.
Takeaway:
With the above discussion, we have made quite clear as to what is skinny fat and what it means to have fallen into that category. Follow the simple instructions of getting rid of the skinny fat tag.
See More:
Amazing Beauty and Health Benefits of Ashwagandha