Indians have been luring over Chinese cuisine ever since it was introduced in the country. Who doesn't like the mind-boggling taste of Chinese food? Noodles, dumplings, schezwan, fried rice, and a lot more are the commonly famous staples in the country. There is a humungous variety to choose from in this particular cuisine.
But, it is imperative to note here that the Chinese food that we see in other parts of Asia apart from China is pretty different from the culture and traditional identity of the food in China. Here we are going to talk about the appetizing dishes of Chinese cuisine meanwhile looking into the traditional whereabouts of the food culture.
The basics:
Most fundamentally, Chinese food is inclusive of two parts: the staple portion and the "ts'ai". These two are opposite in their essence. The first one that is the staple food mainly consists of components like rice, steamed buns, noodles, etc. While the next component includes meat or vegetables. The Chinese cuisine is different from Western food as the staple there is the meat or vegetables or animal protein.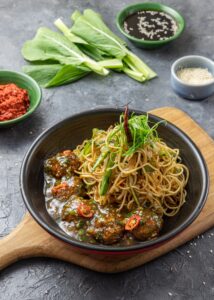 The culture also has a provision of unique and indigenous utensils and eating styles. Every Chinese would traditionally sit with a bowl of rice as a staple and a side dish using the very popular chopsticks or ceramic spoons (for soups) for food consumption.
Desserts are not a part of the main course in China. Instead, those are consumed between meals as snacks. Usually, if something has to be served at the end of the meal, it is the fresh fruits and not a dessert dish.
Following are the main categories of Chinese cuisine:
In traditional Chinese banquet the first course is cold foods. The cold meals are typically made with salt, sugar, chili powder, light soy sauce, and sesame oil. The design of the dish which is the 'form' of the dish has considerable significance on cold dishes. The cold meal may usually cause hunger for folks.
Hot meal is a notion compared to cold meat. The main course is often also known as a hot dish. Hot meals are usually prepared with methods such as stir-frying and deep-frying.
The basic difference between sous from other parts of the world and those in China is that the latter use starch from maize to thicken the soup instead of milk or any other creamy dairy product. Soups that don't utilize starches are likewise light.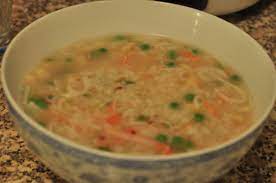 Normal soup components such as pork and chicken are vegetables and meat. Following hot meals, soups are offered. The Chinese think soups are healthy.
Let us now dive into the most preferred categories of Chines food:
Gluten-free Chinese food:
There is a provision for ordering gluten-free Chinese food in your favorite restaurant. All if the Chinese food inst unhealthy unlike it has been asserted by our parents. Otherwise, how would Chinese people live on such unhealthy food? Here is a list of certain glute free Chinese dishes:
Dumplings: One of the most like dishes from around the world especially in parts of India, Nepal, is also the most common selling food in China. Dumplings are a traditional food in China. As a matter of fact, surprisingly, dumplings are linked to good fortune in china especially during the Lunar New Year. the dips that you choose make it gluten-free or not. It is best to choose tamari soy sauce as it is a gluten-free and healthy option.
Noodles: Noodles are another staple of the Chinese people. They make long noodles by hand on special occasions to mark their tradition.
Prawn toasts: It's quite easy to take this favorite at home.
who says Chinese food cannot be vegan or vegetarian? There is a dish here for everyone. Vegetables, rice, noodles, etc can all be used to make the best Chinese dish for a vegan.
Vegan dumplings
Vegan jackfruit bao buns
Red cabbage and radish spring rolls
Mushroom san choy bow
Chinese broccoli stir fry
The term dragon in Chinese food represents the disparate types of seafood preferably snake, eel, prawn, etc. This meal is frequently given with the shrimp in entire pieces for the connotation to be as genuine as possible.
The shrimp's curled body shows the way in which the dragon curves and goes. The shrimp is usually spicy or heated or might be served with a sauce of garlic.
Traditional Chinese food:
Another category of yummy Chinese food is traditional Chinese food. Chinese food history is as long as Chinese history. In the long period of development, much delicious food keeps popping up and many are still enjoyed today. Among them, some are festival foods more frequently eaten at special festivals while some are eaten commonly in everyday life.
Dumplings
Chinese noodles
Steamed stuffed bun
Glutinous rice balls
Wonton
Moon cake
Zongzoui
Rice cakes
Spring rolls
And the list goes on.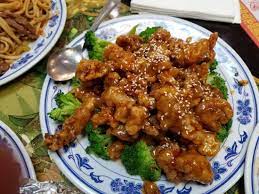 Peking sauce or Beijing sauce is a significant component of Chinese dishes. his sauce is sandy and hot, as it is usually used with grilled and tasted dishes, compared to barbecue sauce. It frequently consists of a basis of components such as vinegar, soy sauce, paste, and other spices.
Takeaway:
Well, food lovers from across the world are aware of the fact that Chinese food is not a cuisine to be missed in a lifetime. Chinese food serves some delicious and mouth-watering dishes and traditions that can melt anyone's heart like a steamed dumpling's skin. The list here is that Chinese food has a humungous amount of fans seven outside the country and the continent. This, missing out on this cuisine is not wise.  
See More:
Swai Fish: Amazing Nutrition Facts and Benefits